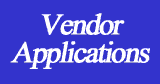 2018 Scholarships

The Port Townsend Arts Guild is offering art scholarships of up to $500.00 to be awarded to graduating students based on their originality, leadership and merit. Scholarships are awarded to all persons regardless of age, ethnicity, race, or religion who are residents of Jefferson County. Scholarships are available to graduating high school seniors and to returning students for study in community colleges, universities, university extension courses and vocational and technical training institutes. The arts supported include two and three dimensional visual arts, dance, theatre, literature, music and photography.

PTAG board members and their immediate family members and relatives may not apply for scholarships.

Applications for scholarship must meet the following requirements:

Applicant must be a resident of Jefferson County, Washington.
Applicant must demonstrate a minimum 2.5 GPA or C+ average in their high school or community college studies. A copy of an official transcript is acceptable for verification.
Applicant must compile a porfolio that is postmarked by April 15, 2018 and includes:

A written letter from the applicant explaining the reasons why they are applying for scholarship. Please remember to include your contact information, including a telephone number.
A written plan for the future year of study.
A brief financial estimate of the money needed and how it will be spent.
A sample of work (slides, printed material, video, etc.).
Three letters of reference. Letters from family members are not acceptable.

Applicant must attend an interview with the Arts Guild Board of Directors, to be arranged with the contact peron below.

Scholarships will be awarded on the basis of:

Demonstrated talent in their chosen field.
Financial information supplied
The written statement of intent and purpose provided by the applicant

All materials must be postmarked by April 15, 2018 to be considered by the scholarship committee. Send completed scholarship packet to:


Port Townsend Arts Guild
Attn: Scholarship Committee
P.O. Box 246
Port Townsend, WA 98368


The scholarship committee's decision and all materials will be returned to you or your school counselor. To make arrangements for an interview or if you have any questions, please email PTAG at ptartsguild@yahoo.com.

Please Note: The scholarship is payable to the learning institution towards books, dorm fees and/or tuition and is applicable to any vocational school, college, or university. Upon registration, a letter from the school's registrar must be sent to the Guild before a check will be issued.